$30 - 'Perfect Crime'
LOWEST PRICE: $30
Groupon - A free website that gives you opportunities to buy discounted goods, including theater (until January 20, 2020).
WHAT ELSE IS OUT THERE:
$31.50 Student Rush - Limited number available on the day of the performance at the box office with valid student ID.
$35 TDF - A membership program that gives you access to discounted tickets. If you meet eligibility requirements (student, recent grad, union member, etc.) it's free; otherwise its $35 a year. For this ticket: $31, added fees: $4 handling charge
$39 Goldstar - A free membership program that gives access to deals on shows, which sometimes includes free tickets. For this ticket: $29, added fees: $10
$39.50 TodayTix - A free app that gives you access to theater tickets within a week. For this ticket: $32, added fees: $7.50 surcharge
$50 TKTS - You have to go there to buy a ticket, you can't access online. But it's usually good seats. So it's more buck but more bang. For this ticket: $44, added fees: $6
WHAT IT'S ABOUT:
A convoluted murder mystery involving a psychiatrist who's past comes back to haunt her. Also, the main character has been played by the same actress for 30 years.
#crimestory #drama #inappropriatelovestory
WHEN IT IS:
Date Opens: Now showing
Date Closes: No end date scheduled
WHERE IT IS:
More information at www.perfect-crime.com
I guess trigger warning — quite literally!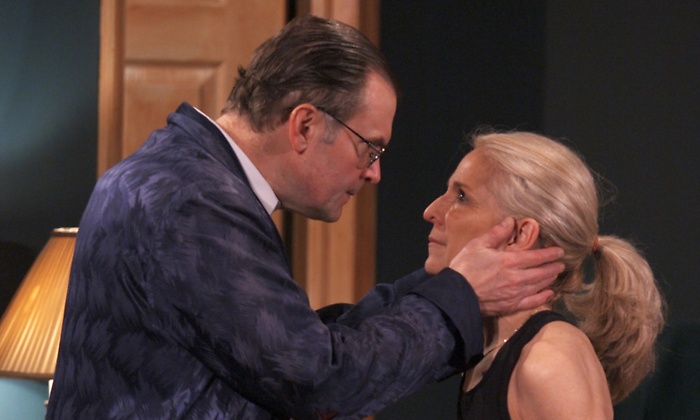 So I really enjoy CSI-type shows, I mean I want to be a forensic scientist for Pete's sake, so when Perfect Crime advertised that it was similar to CSI - I was excited! My mom and I were actually crazy excited about the play.
Funny/LOL, Off Broadway, Mystery, Romance, Scary, Popular, 30to50, Times Square
ALi Landvatter
Play, Perfect Crime, off broadway, student rush