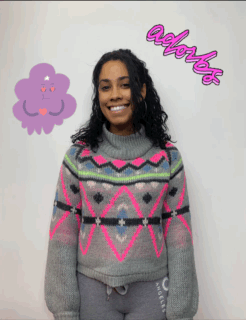 "Put on David Archuleta."
FAVE INSTAGRAM ACCOUNT?
WORST/WEIRDEST SHOW EXPERIENCE?
You were able to buy wine and I didn't realize how lightweight I would be that night, so the rest of the night I thought the play was about a borderline orgy gone wrong.
WHAT VINE DESCRIBES YOU?
https://www.youtube.com/watch?v=R7jpe8DLV88
WHAT'S THE BEST 2000S BOP?
Stacey's Mom
WHATS THE MOST USELESS FACT YOU KNOW?
Trump is President.
Shows #SEEN: