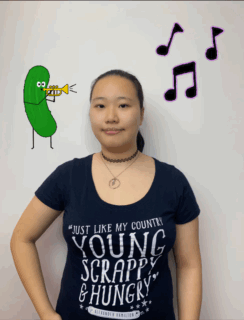 "I'm like Alexander Hamilton… I also have a million things I haven't done."
FAVE INSTAGRAM ACCOUNT?
WORST/WEIRDEST SHOW EXPERIENCE?
Luckily I haven't experienced a lot of bad show experiences, but many times I've been sitting next to audience members who were casually on their phone, talking to their friends, or just general not paying attention to the show that was happening on stage. Like, why pay expensive ticket money for a show when all you're going to do is disrupt it or not pay attention to it at all? Can I have that money instead?
WHAT VINE DESCRIBES YOU?
WHAT'S THE BEST 2000S BOP?
Viva La Vida by Coldplay
WHATS THE MOST USELESS FACT YOU KNOW?
You can't say the consonants [m], [p], or [b] without your lips touching because they are bilabial consonants, meaning you need both lips in order for the sound to be articulated.
Shows #SEEN: