Discover Queens and Performance Spaces.
A community theatre known as Theaterama opened at the 1964 World's Fair as a movie theater. In 1972 it was converted into a live entertainment venue. Now it's one of the most active performing arts centers in Queens. They hold many different performances with programs like New Play Development and Immigrant Voices Project. They're known for their free play readings and exotic shows like the Golden Dragon Acrobats. July 17-28 // $32 #tickets
A non-profit organization that produces revivals and premiers of plays and musicals. They also offer free annual community programs for children and senior citizens.
Opened in the fall of 1980 and has grown into a great theater in the heart of Floral Park, Queens that produces high quality shows. Born Yesterday opens in August. August 2-10 // $12-15 #tickets; $22 #tickets(comes w/ dinner)
A community theatre in Bellrose that offers shows at affordable prices. It started as a program from Youth Group to give young adults something to do during the summer. Their next performance is Jesus Christ Superstar. August 2-11 // $20 #tickets
A fairly new theatre group in Forest Hills. They have been taking popular plays and giving them a fresh twist with a cast of young adults. Their next show is Play On! August 10-18 // $18 #tickets
The first bilingual Hispanic theatre group in Queens. Their located in Sunnyside and for 35 years have been producing over 170 Spanish plays, zarzuelas (Spanish operettas) and folklore shows of music and dance. Their next performance is a series of Flamenco concerts at the end of summer. September 6-8
A theatre group which opened in 1995 and are well known in queens for their summer productions. Each summer they premiere a revival of a musical. This summer their premiering Les Miserables. August 9-18 // $18 #tickets
A hidden jewel in Long Island City which is known as the hotspot for theatre in Queens. Many theatre groups hold shows at this theatre, including Improvius Maximus an improv team that performs every Friday night at 10:30 (tickets only $10). Also, they have children's theatre where their doing two open run shows, Pirate Pete's Parrot and Dotty Dot! (Every Saturday @ 2 $10 for kids, $15 for adults). The Queens Players is also putting on Macbeth at the Secret Theatre's main stage. July 11-27 // $18 #tickets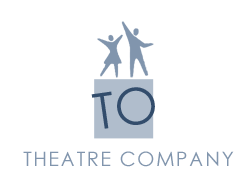 A traveling troupe that tours around to 12 different parks in Queens performing free Shakespeare in the park. The two shows their doing this year is Love's Labor's Lost and The Tempest. July 24- August 18 // FREE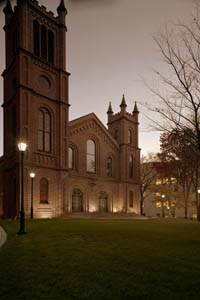 It was once the vacant First Reformed Dutch Church of Jamaica but was transformed into a performing arts center in 1972. Their season opener will be a dance performance called The House Of The Rising Sun. July 20 // $30 #tickets for orchestra; $20 #tickets for balcony