Julia @ 'Be More Chill' - sometimes I think I'm psychic
What's it about?
Jeremy Heere thinks he's such a loser in high school that he takes the advice of his bully and buys a squip that programs him to be more chill.

My experience.
Okay, so if you've read some of my past Broadway experiences and saw my FAQ on how to win lotteries, you know I've had some luck in that department. I entered every lottery available this past Saturday morning and actually won three! The Cher Show, Tootsie and Be More Chill. I decided on Be More Chill because I felt like it had more cultural importance and it would be harder to win again.
But let me tell you something before I talk about my experience: Sometimes I think I'm psychic.
Not like that, actually. It's more of an intuitive thing. Like I dream or interact with something and then in the very near future something unexpected happens related to it. (Ex: In a conversation with a friend, she told me she thought Chris Pratt was attractive, and I said, "Well, he's married." The next day Chris Pratt and Anna Faris announced they were divorcing.)
I was on the train going to the show and I was listening to the Mike Lenz VO Podcast because I had a sudden desire to get into voice acting. On the podcast, he interviews voice actors, and the first interview I listened to was with a woman named Emily Pick (née Tam). She mentioned she had a brother named Jason. When I got to the theatre and looked at the cast list I saw the name Jason Tam. I went to Emily's Instagram to see if they were related and saw she had made a post about him getting the role of the squip in Be More Chill.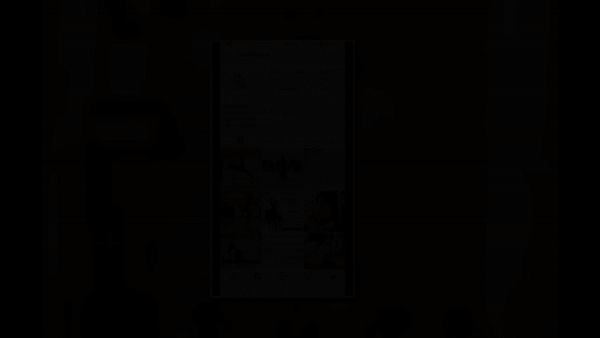 Anyways, usually when I win a show lottery I don't sit close to the stage. I either get tickets in the front mezzanine or in the back orchestra. This time I sat in the "Squip Zone," which meant I got a seat in the second row and a free limited-edition pin!
Sitting in the second row definitely had perks. I got to see the actors up close (including their sweaty foreheads, lol) and got a great view of their reactions. The only downside was the pain in my neck from looking up all the time.
I gotta say, though, this musical was better in plot and music than I could have imagined. I didn't get to see George Salazar as Michael since Troy Iwata was subbing, but I didn't really mind because his voice was beautiful, especially during "Michael in the Bathroom." I really wish I could share a recording of him singing that song because it gave me goosebumps all over my body.
I did think the trope of the skinny virgin white boy was a bit annoying. As much as I'm not a fan of slut-shaming, I'm equally against virgin-shaming. (I honestly hate the word virgin.) But as sex has become the ultimate marketing tool, the virgins are getting the short end of the stick. Some people are just not comfortable with sex in general, or have not yet met someone worthy to do it with. We don't know their experiences, but their lack of intercourse shouldn't determine their worth, just like it shouldn't for a sexually active person.
I do find this pressure to lose your virginity more present among boys. Losing your virginity shouldn't be a feat of manhood. You don't do it to fist bump your bros and get cheered in the hallway. It needs to be a respectful step you take with your partner in a relationship.
It got tiring hearing the main character, Jeremy, complain that he didn't wanna be a loser for the rest of his life. I don't either, but at least I'm trying to learn how to be successful in my interests. If you don't try and just spend your life moping around and getting stoned/wasted, that's when you're a loser. I may never be a singer-songwriter or voice-over artist, but at least I'm making an effort. I know whatever skills I learn from my journey will help me in a different career where I will be happy.
This whole plot basically had Jeremy get himself a squip, a supercomputer in the form of an oblong pill from Japan, so it could program him to be cool and even help him get a girlfriend. The squip could look different ways. In Jeremy's case, the squip looked like Keanu Reeves.
But eventually Jeremy learned that letting a squip have access to his body and mind wasn't a good idea after all. Focusing on climbing the social ladder almost cost Jeremy his dad and best friend, the people who actually cared about him. Yeah, yeah, the whole situation did make everyone better people, but that would never happen in real life.
Moral of the story?
Don't take supercomputer pills, kids.


SEE IT:
#SEEN IT?
Tell us about your experience.
In the comments below.