Veronica @ 'Cyprus Avenue' - Trippy AF.
What it's about?
A self proclaimed English man (who's technically Irish, but ok whatevs) vents to his therapist about the odyssey he goes through after suspecting his granddaughter to be Gerry Adams in disguise. Through a series of flashbacks, we are taken on a bizarre and often nonsensical adventure into the life of the controversial Eric Miller.
My experience.
I DON'T EVEN KNOW WHERE TO BEGIN WITH THIS ONE.
WHAT IN THE WORLD DID I JUST SEE?
IS ANYTHING EVEN REAL? WHAT IS LIFE?
I DON'T KNOW ANYTHING ANYMORE.
Seriously, I need to talk to someone after seeing what I just saw because my mind is like this:
I think what really bewildered me about Cyprus Avenue was the absurdity of it. Don't get me wrong, I loved it! It offered a great metaphor for the madness we are experiencing today as a nation due to the current political climate, but it was MIND BOGGLING. Eric Miller lets his convictions get the best of him and his beliefs drive him to the point of no return.
Admittedly, as I was watching this show, I couldn't help but think of Shakespeare's King Lear, in which the title character allows his extremist views to get the best of him, and in the end, everyone dies.
*Spoiler alert* Everyone dies here as well. Thanks a lot, Eric.
"I did not raise my daughter to copulate with an agent of Rome."
-Eric "Wacko" Miller
SRSLY, Eric...what is your deal? Who hurt you? And why do you have an irrational hate for Catholics? What the fuck Eric!?!
This play was too much. In the span of 100 minutes, Eric commits infanticide, kills his wife, daughter, goes through an identity crisis, and encounters a terrorist turned frenemy. Now, I am aware of my excessive use of this word, but this play really was WILD.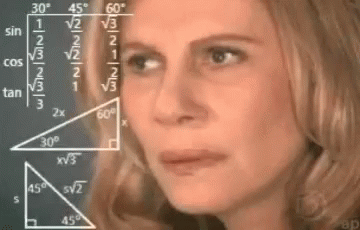 Not only was it wild, it was explosive and insane. So much so, that I really couldn't believe some of the things that were said and done on that stage. I don't wanna spoil too much more, but let's just say that the porcelain white carpet was red by the end of the play. However, WHAT happened isn't as disturbing as HOW it was executed. But don't take my word for it, go see Cyprus Avenue for yourself. You will be shook as John Cena is here:
If I was able to take away anything from this whirlwind of a play, it's this: Don't be an Eric. Admittedly, I have been a little over the edge since that infamous day in November of 2016, but I will never go to the extremities Eric goes. Extremist ideologies are no good on either side of the aisle, especially when there is no middle ground so to speak of. I think this play serves as a "great" commentary on our current atmosphere today and as a potential warning. An environment with extremist views can be a toxic one, especially if those ideas are constantly being fueled. In the case of Eric, he has an enabler when he meets a fellow self proclaimed Unionist and Catholic hater, Slim (who is ironically named), Eric goes MAD. WHO DRAWS A SHARPIE BEARD ON A BABY!?!? Seriously, who does that!?!
Editor's Note (Cheyanne): November of 2016 is when Donald Trump was elected President of the United States.
The madness takes over Eric, and his own fears and insecurities are manifested through this irrational behavior. Eric is so caught up with his granddaughter apparently bearing an uncanny resemblance to Gerry Adams, when in reality she looks just like her grandpa, as Slim points out to Eric. In the midst of all this chaos, Eric begins to reevaluate everything he's ever known and has an identity crisis. That is, what if he has been living a lie his whole life? What if he has spent all these years being the very thing he is: an Irish man?
Eric, you are a piece of work. Good luck.
SHOW IS CLOSED. HERE ARE SOME OTHER SHOWS YOU CAN CHECK OUT!
Saw it?
Tell us about your experience.
In the comments below.