Veronica @ 'Collective Rage: A Play in 5 Betties'- The Lord of The Lesbians™️
What it's about.
Five Betties.
My experience.
Collective Rage has been on my radar for some time now, and I just couldn't pass up the opportunity to see this unapologetically queer piece of theatre. Oh also, it's fucking hilarious! Diversity? Queer representation? YES, PLEASE!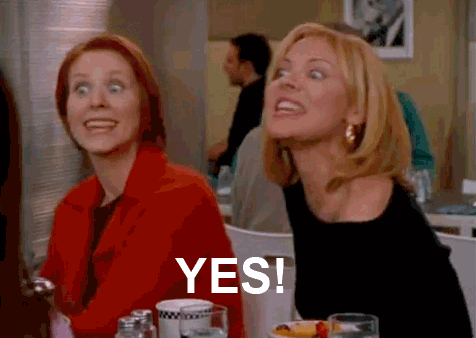 Okay, can we just take a moment to appreciate the Extra AF title of this show:
LIVING FOR IT. I mean, is this not the best title in the history of titles!?
In Collective Rage, there are five characters each named Betty. However, they each have very different experiences as Betties. Nonetheless they are all pretty badass and fierce in their own right.
Betty #1 – Rich White Lady
Betty #1 is a wealthy white woman living in the upper east side with her hubby, Richard (who's loaded). Richard's really bland, and his overall passivity on social issues aggravates Betty. Betty has a lot of rage. So what to do with this anger? Join a gym! (See Betty #5)
The Tea (or wine, in this case): Betty's drinking could give KLG a run for her money! WATCH OUT.
Betty #2- The Housewife with No Friends
No joke, the first thing that came to mind when this Betty came on was this SNL clip.
Totino lady pre Kristen Stewart, the awkward, unfulfilled housewife is Betty! LEGIT: She has no friends, to the extent that she talks to herself via hand puppet...it's so sad yet funny at the same time, and I low-key felt guilty for laughing. I just couldn't help but love this Betty. Betty, you're my fave!!
And much like Totino lady post Kristen Stewart, after Betty hangs out with the other Betties, she is finally able to unleash her wild side and let her freak flag fly! Oh, and when she does... there is no holding her back. LET LOOSE AND LET GO GIRLFRIEND! I love her major glowup over the course of the show. By the end, she is empowered and is embracing her pussy power (she sings a song about pussy and it's lowkey a bop). YASSSS QUEEN!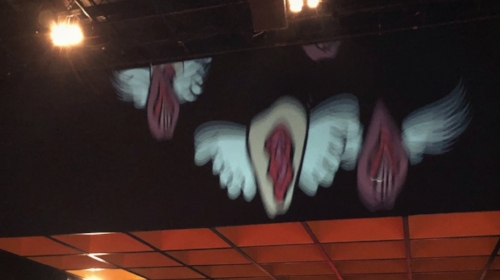 Betty #3- Summer's Midnight Dream
Unapologetically Bi and Latina, Betty has upgraded: from working at Sephora to becoming a self proclaimed director overnight. After seeing a production of A Midsummer Night's Dream with some rich white lady, she becomes inspired and is determined to write a play of her own. And who better than the Betties to act in her directorial debut?! TBH I was getting major Flaritza from OITNB vibes from this Betty.
Betty #4- THE LORD OF THE LESBIANS
That is all.
TBH, I honestly couldn't picture anyone other than Lea Delaria in this role. NGL (not gonna lie), I was fangirling to like the 1,000,000 power when she came on. Yass Betty! Also, I was really feelin' the black bandana and wallet chain look. WHAT A MF LOOK HONESTLY. Also, Lea can make anything look bomb because she has such a cool demeanor and just overall swag.
Betty #5- Black Nonbinary masculine presenting boxing babe
BET-TY! Recently out of rehab, Betty's back at their gym where they entangled with Betty #1, who's not so straight after all.
All in all, I just loved seeing how all of these Betties in their unique experiences and lifted each other up. Now, I never thought that I would say this, but I want to be a Betty! Betties are badass. Betties are fierce. Betties are the best.
And as if the Betties alone didn't already make for an epic night, on top of all that, I got to meet one of my idols after the show.
The myth.
The legend.
The icon.
The Lord of The Lesbians™️
Lea Motherfucking Delaria!
And honestly, I'm still really shook (RIP ME):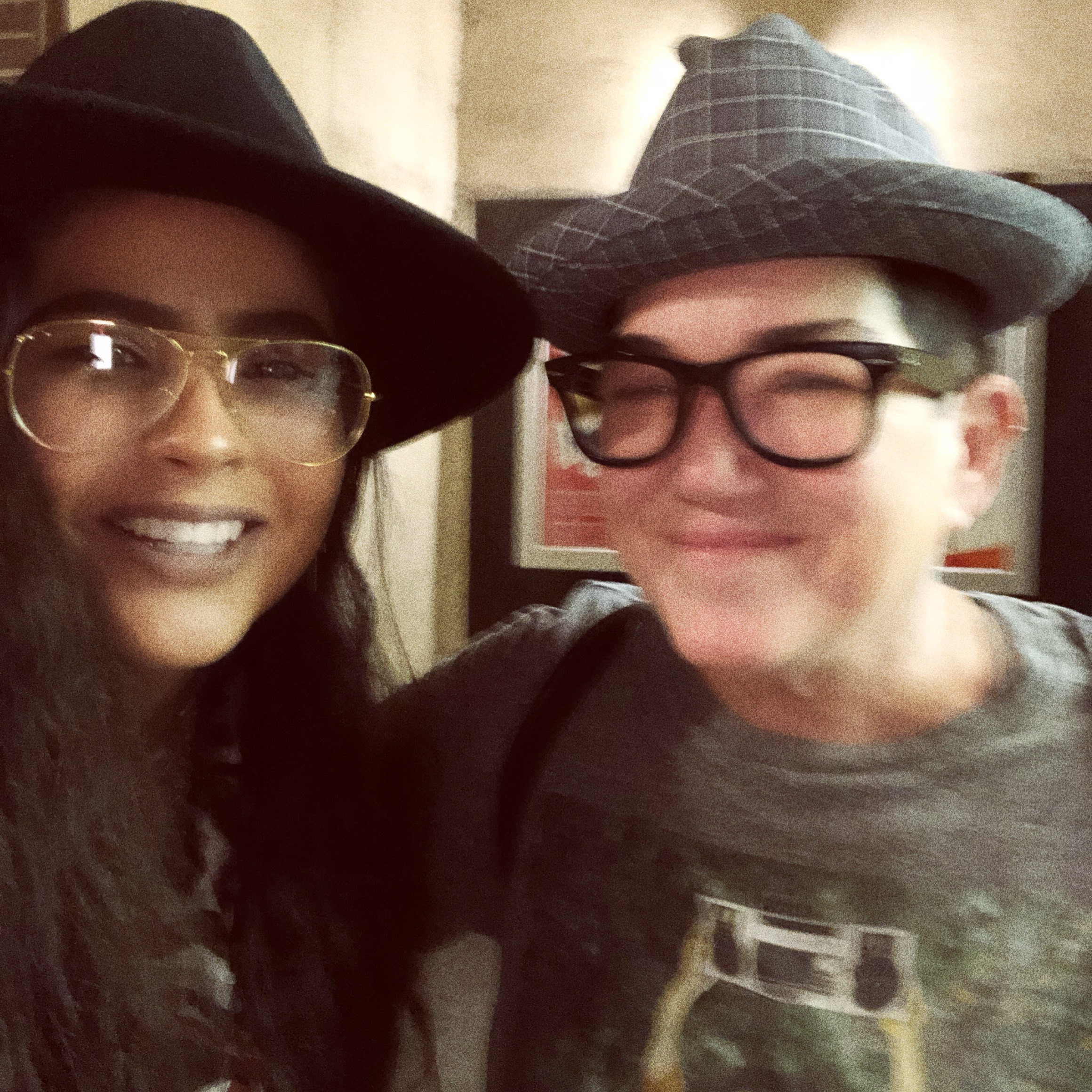 OMG OMG OMG OMG OMG OMG OMG OMG!
SHOW IS CLOSED. HERE ARE SOME OTHER SHOWS YOU CAN CHECK OUT!
Saw it?
Tell us about your experience.
In the comments below.