Veronica @ 'Bernhardt/Hamlet' - Icons only
What it's about.
The legendary™ stage actress Sarah Bernhardt and her journey to becoming one of the first women to portray Hamlet.
My experience.
I love being extra AF, and I was high-key feelin' my outfit for this day, so I just gotta share:
Editor's Note: BONE STRUCTURE COME THRUUU!
Narcissism over. Now, onto the main event, Bernhardt/Hamlet, or as I like to call it: Icons Only.
BOW DOWN BITCHES.
WE STAN A MOTHERFUCKING LEGEND, A QUEEN, A GODDESS, MADAM SARAH BERNHARDT.
YOU DON'T UNDERSTAND — CAN YOU HEAR ME SCREAMING THROUGH THE SCREEN?!? DO YOU HEAR MY EXCITEMENT?! JANET MCTEER SLAYS MY ENTIRE EXISTENCE.
Okay, I'll be honest with you all: Even before I knew what this play was about, I knew I HAD to see it, because Janet McTeer is a MF queen, and I have stanned her ever since I had the honor of seeing her as Petruchio in an all-female production of The Taming of The Shrew in 2016. And now she's back, playing an iconic actress, playing another traditionally male Shakespearean role. So basically, a role within a role.
DAMN. We stan an actor™
Before Angelina Jolie, before Cate Blanchett and before Meryl Streep herself, there was Sarah Bernhardt. The first diva of the stage. She was unofficial French royalty. Basically, this tweet: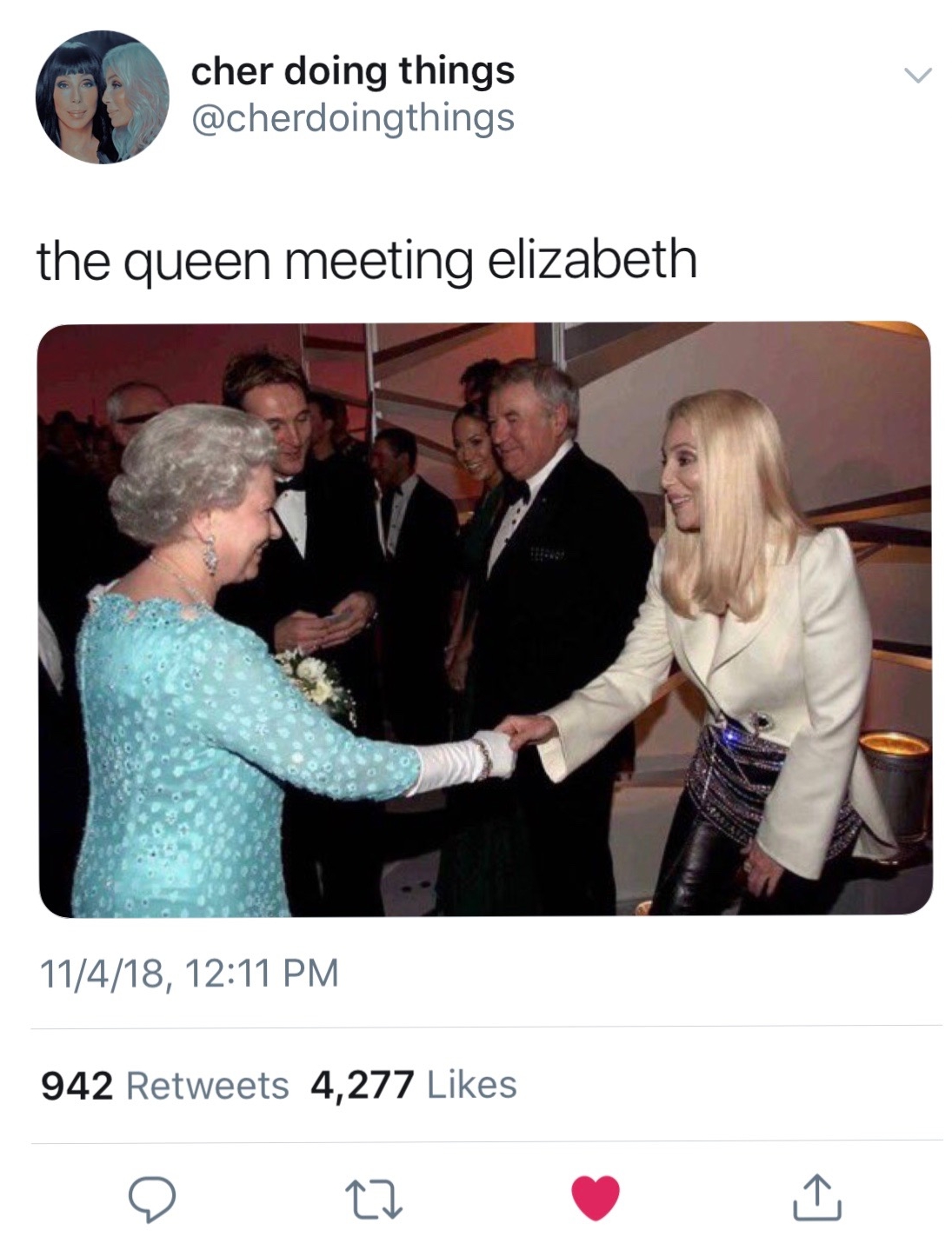 Suffice to say, there was a lot of TEA surrounding Bernhardt. She was the "THAT bitch." And she knew it. Here's a snapshot I got from the lobby of the American Airlines Theatre where the show's playing:
Everyone's a critic. Sarah lived for the drama (pun intended). And then one day she decided: "You know what? I'm sick of playing the same type of character all the time. I'm sick of it. I want to be Hamlet." (It's said much more eloquently on stage, I'm just paraphrasing.)
Hamlet: Undeniably one of the greatest parts ever written by Shakesqueer. And yet, women didn't play the part…UNTIL SARAH!
She was ambitious. Sis had her own theatre company. And remember, this was 1897 France, so pretty #badass if you ask me. 👏👏👏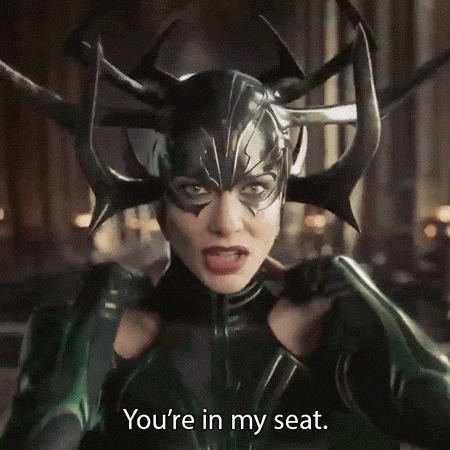 Hela and Bernhardt: the same energy.
Yet when the news got around that Sarah was taking on this project, she faced a lot of backlash, from the men in particular. The men with their fragile masculinity were scared of a woman play Hamlet. One argument given was how could she possibly understand Hamlet given her status as a woman? Meanwhile, none of this seemed to be an issue when all of Shakespeare's female roles were historically performed by men.
Controversial in her time, Sarah Bernhardt made herstory by becoming one of the first women to play Hamlet. YASS SIS DEFY CONVENTION! Also, can we just take a minute to appreciate this photo:
Major BDE, just saying. Sarah Bernhardt was iconic and I stan. Though, I'll be honest, by the end of the night, I'm not sure if I fell in love with Sarah Bernhardt or just more in love with Janet McTeer. In any case, they're both icons. But while I mentioned the LOML Janet Mcteer, here is my love letter to her:
👑JANET MCTEER👑
She's so seamless, transformative and transfixing. I'm still so shook. Honestly, what an honor to have witnessed her magic. And TBH, I envy the actors who share the stage with her.
I would like to thank not only God but also Jesus for allowing me to witness her greatness. I am not worthy! Seriously, though, Janet McTeer is acting #goals. I can't even.
BRB, gonna resume my fangirling for Janet McTeer, who btw is performing Bernhardt/Hamlet through November 18. So, what are you waiting for? GO!
Believe me, you don't wanna miss it.
See it:
Saw it?
Tell us about your experience.
In the comments below.