POST: 'Kinky Boots' - The Sex Is In the Heel
What's it about.
A young man inherits his family shoe factory and saves it from going out of business with a little help from a fabulous drag queen while learning about the importance of accepting people the way they are.
My experience:
A super fun, heartwarming date night!
My husband Michael and I - this photo was taken right before he explained the entire Kinky Boots plot to me. Apparently he had seen it before - news to ME!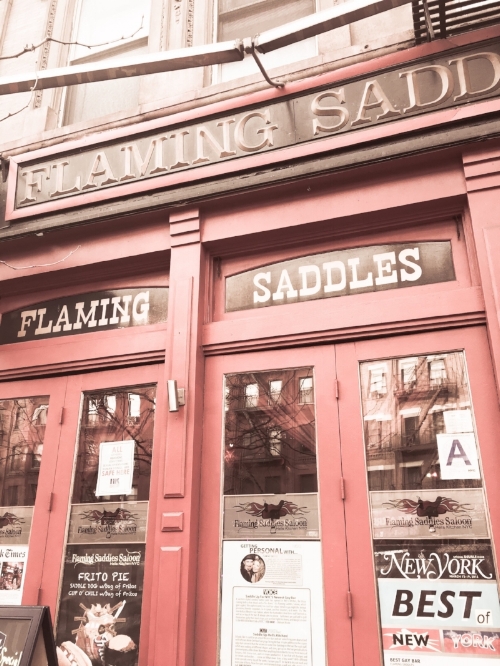 Just gotta make one quick stop first... #pregame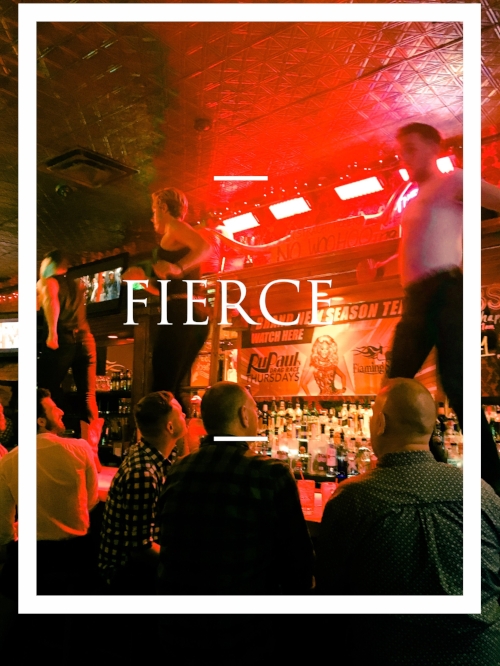 I don't know how they didn't slip and fall off the bar, ya'll. It was amazing.
The line to get into the theater was AROUND THE BLOCK!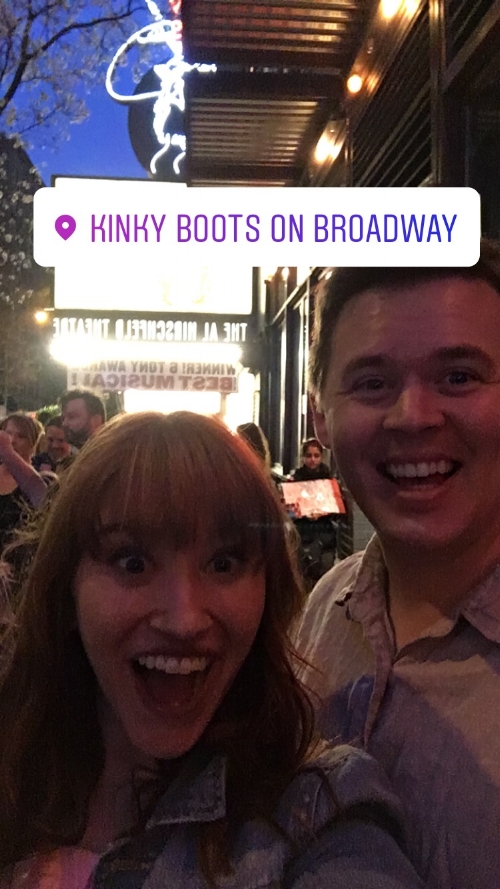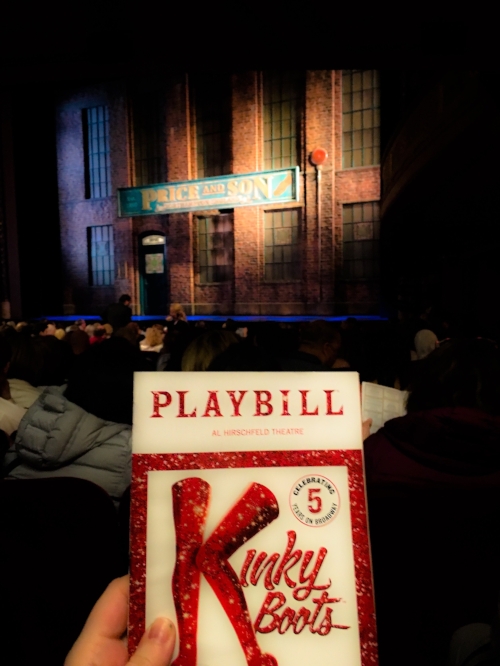 I know, I know...I had to.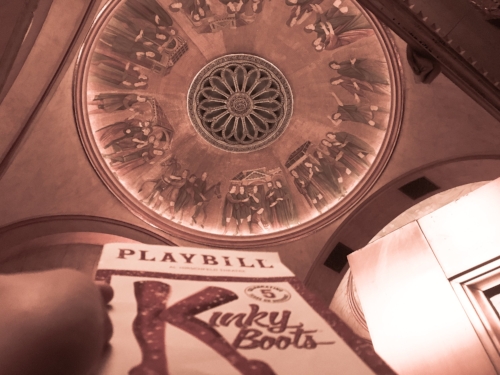 But look...a slightly artsy version of the traditional Playbill photo!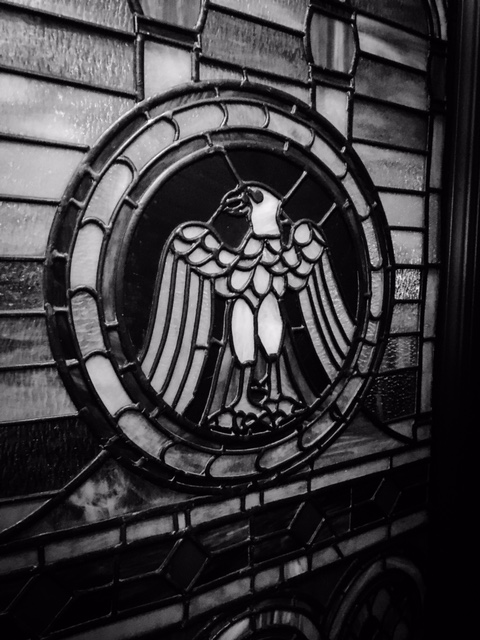 I love these old theaters.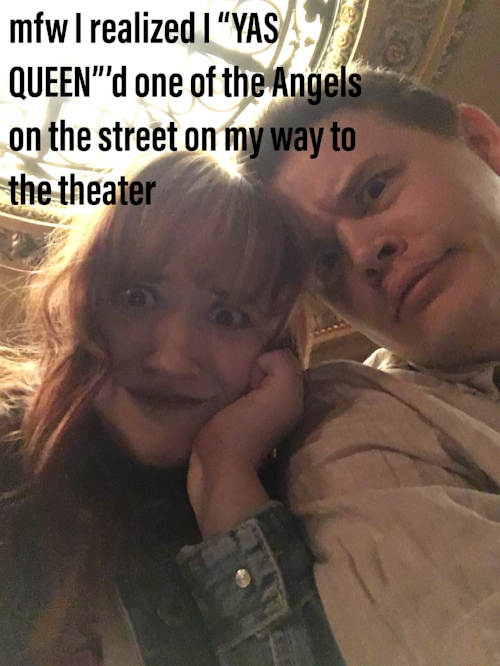 So, on the way to the theater, we ran into this AMAZINGLY GORGEOUS, statuesque drag queen (rocking a rose gold dress, which ya'll know I love). I basically tripped over myself to run over and give her a full on "YAS QUEEN!" 15 minutes into the show, Michael leans over and goes "...third from the left..wasn't that who we saw on the street?" And LO AND BEHOLD, yes it was. I died.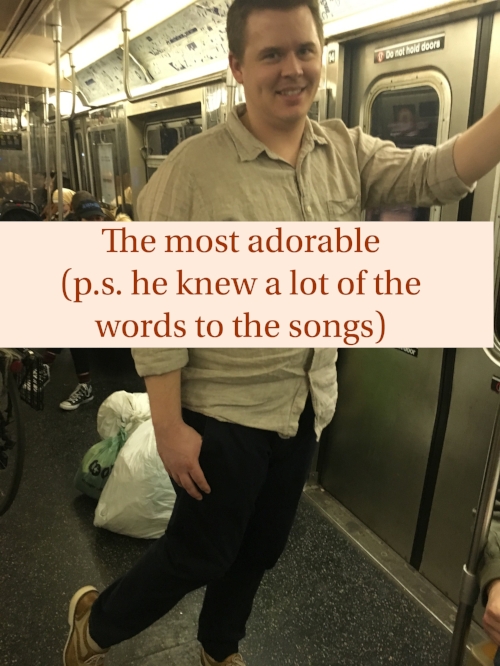 Michael striking his best Kinky Boots pose on the train home.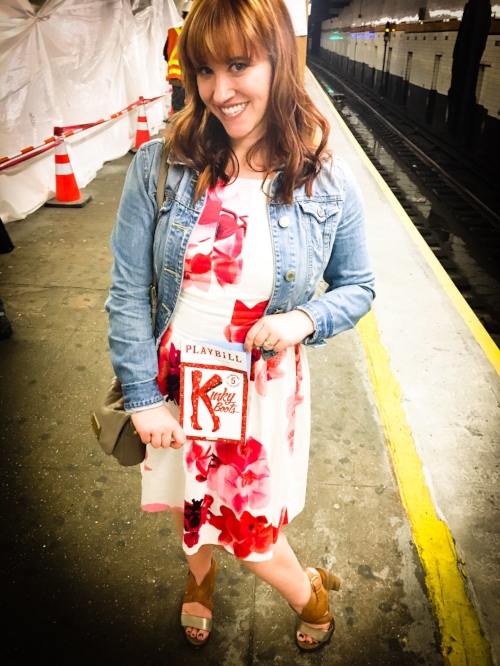 Me, also striking my best Kinky Boots pose while trying to hide my anger at the MTA (25 minutes till the next train? REALLY?)
Saw it?
Tell us about your experience.
In the comments below.